This is mostly the reposting of a comment I left on the Tungle ( a nice calendar accelerator startup based in Montreal) blog on a post titled : Entrepreneurs Don't Golf.
I am supporting his claim and explaining why cycling his a good alternative for entrepreneurs.
Any other cycling fan in the mtl tech community ?
After that comment, I started thinking about organizing yet another meet-up for mtl tech entrepreneurs cyclists. Something informal, just to meet new riding and business partners.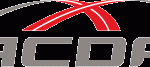 In the meantime, I went riding around Sutton and Jay Peak last weekend and met a nice guy who told me about ACDA : Association cycliste en développement des affaires, who organize monthly cycling/networking rides. Registration is full for this year, but I'll surely check them out next year.
Any cycling tech fan in Montreal looking for new riding partners ? In for a new cycling group ? Let's go rideand talk about circular dependency !