The Online Reputation Monitoring tools market is growing at a fast pace as more and more company understand and express the need to listen to what's being said about their market, products and competitors online, evaluate the influence of these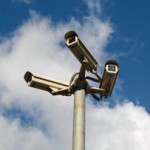 conversations and analyze the sentiment expressed.
There's now a gazillion way to do it, from free mash-up techniques like the one described in my previous post to uber-expensive solutions from media company.
Before evaluating the solutions, one would need some parameters to do so. Here's a short list half-mine, half-borrowed
Efficient filtering of queries based on language, country, source, date, topic
Depth of coverage
Real-time monitoring
Duplicate elimination
Smart Sentiment analysis (learning with time)
Ability to modify sentiment analysis
Sentiment plus (point in time, trend over time, compared with competitor, overlay with another issue etc.)
Ability to associate timeline with events
Identification, ranking and monitoring of influencers on multiple networks
Ranking based on "social popularity" or social engagement (PostRank)
Comparison to competitive information
Identification of entity and events within the conversation
Easy, dynamic ability to chart and graph analysis of queries
Self-service set up of queries
Multiple User Management
Backward trending (and not just for 30 days!)
Real-time threshold monitoring
Integration with CRM system
Analysis services by experts
I tend to put an heavy emphasis on the last point as so far from my experience, monitoring tools are only used as a first step to decipher the whole conversation and identify influencers while the real value lies in the results of the analysis services offered afterward. Despite great progress in technology, we still need a human with social science skills to make some sense out of all this.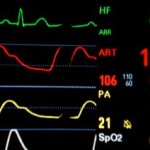 I have evaluated a few software in this field and was preparing some kind of report for a client when I stumbled on a coveted Forester Report : The Forrester Wave™: Listening Platforms Q1 2009. With my limited resources, I could hardly do better than their evaluation and I was lucky enough to get it for free. And you can get it too, courtesy of Visible Technologies, evaluated in the report.
Only top-tier applications with a minimum of 75% of entreprise-level clients are evaluated in the report. Although they see listening platforms has being in their infancy, I was surprised to see the much-talked about Radian6 platform at the bottom of the ladder. According to Forester's report, this is due to a lack of
sentiment analysis, NLP, insight generation, and integration and consulting services.
Nielsen BuzzMetrics and Cymfony are given as industry leaders based on
sophisticated sentiment analysis capabilities, strong international coverage, and
multilingual support
for the former and on
comprehensive reporting and analysis capabilities [...] well complemented by
a strategic and consulting services organization that offers advanced support for understanding
sentiment and influence
for the second.
A slightly older but well-done and complimentary report (with pricing info) on 10 leading online conversation monitoring tool can be found on Ryan MacMillan blog.
What do the actual users/customers of these tools have to say about them ? The best place to look for this might be on … a blog. Read the comments following ReadWriteWeb : The Future of Social Media Monitoring post for some great insights.
The conclusion seems to be that no tool yet offers a complete solution and I would be tempted to think that the greatest tool would be a giant mash-up of many smaller tools and technologies out there. More to come…
Have a good read !
DISCLAIMER : Many of the evaluation points mentionned above come from Anna B. at Organic.